Our Program
---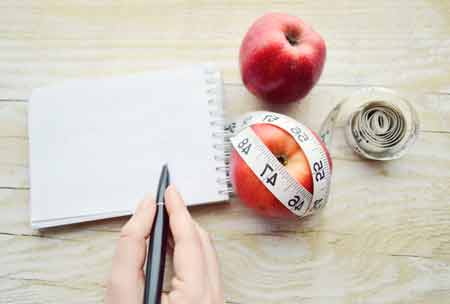 Our program provides a personal consultation to guide you through your weight loss journey, your lifestyle change. We help you learn to change your food choices, along with your activities.
CONSULTATION: At your consultation, you will meet with either Dr. Gupta of one of our nurses at which time the program will be discussed with you and your questions will be answered. At that time, if you wish to go ahead with your new lifestyle, you will make an appointment to get started.
YOUR FIRST APPOINTMENT: At your first appointment, you will be counseled on changing your eating habits and physical activities. You will be given a lab requisition sheet to have your lab work done. An EKG can be done at this time. These are to see if you qualify for an FDA approved prescription medication.
YOUR NEXT APPOINTMENT: At this appointment, your lab work and EKG will be gone over with you. You will receive a packet with information on changing your lifestyle and suggested books that will help you on your journey.
If you lab work and EKG are normal, you will be given a prescription for medication to help cope with your craving for food and to control your proportion sizes of meals.
While taking an appetite suppressant will help control your hunger and help you loose weight, if you don't change your lifestyle, those pounds may come back to haunt you.
EACH MONTH: At each monthly visit, you will be weighed, counseled and any questions you may have had through the month will be answered.
INSURANCE: Insurance companies have historically NOT covered weight loss; however, some are becoming more receptive to the idea of treating obesity. We do NOT file insurance for this but upon your request, we will supply you with a HCFA form which provides you all the information you need to file your own claim for reimbursement.
PAYMENT: We accept cash, MasterCard, Visa, Discover, American Express and all debit cards. Personal checks are accepted from established patients.
HCG Program
---
Bee Ridge Family Practice bases its new medical weight loss program on the extensive research of world-renowned physician Dr. ATW Simeons. Dr. Simeons studied extensively and found that in addition to a specific diet, hCG can help safely speed up weight loss. hCG is a natural hormone which stands for Human Chorionic Gonadotropin. hCG is believed to break down your abnormal body fat, causing you to lose inches. At the same time, it protects your body's good fat and muscle from depleting. That means that you can go on a low calorie food plan and lose weight without the typical problems such as muscle loss and sagging skin. We do have prescription appetite suppressants available that have been used to assist with weight loss for over 40 years. These give you great will-power by curbing your appetite, making it easier to eat the right food in the correct proportions for successful weight loss.
Our Program: We require all of our patients to have an office visit in order to purchase the prescription hCG product.
Phase 1 - Get the Facts: At your initial appointment, you will be given all the information you need about our program. A blood panel is required on your first visit. We will also go over your medical history and diet & exercise history. We will give you our specialized low calorie diet plan. All the details of the program and the diet will be explained to you and you will be able to ask all the questions you need to in order to know exactly how the program works. We will also help you make modifications within the hCG diet if you are allergic to certain foods or you are a vegetarian. Some patients choose to take appetite suppressants while on the diet. If you decide to take appetite suppressants, we will explain how to take the medication.
Phase 2 - Weight Loss: In Phase 2, you will begin the program. We request that you come in to our office weekly to weigh in, but it is not mandatory. Appointments are not needed for your weekly weigh in – simply walk in whenever it is convenient. As you lose weight, you may begin to have questions. Our medically trained staff will monitor your weight loss progress and answer any questions you may have at any time during the program.
Phase 3 - Maintenance: When you have reached your goal weight and are ready to stop the diet, you will begin the maintenance part of our hCG weight loss program. This consists of meeting with the practitioner, who will go over all the details of how to successfully maintain the weight you have just lost. This is the most important part of our program! Remember, you have just lost all the weight you have wanted to and now we want to help you keep the weight off!
Click here to read Dr. Simeons Protocol
Click here for Tammy Skye's Gourmet Cookbook
For more information on the hCG Diet Program
call 941-371-9355